Campsite photos
Campsite photos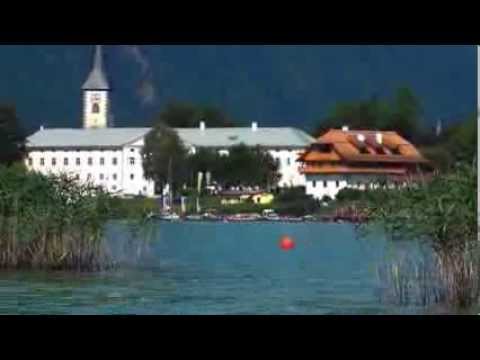 Terrassen Camping Ossiacher See
General information
This campsite is located directly on the crystal clear Lake Ossiach, some 2 km from the town of Ossiach (Carinthia). This is a region with lakes, mountains, forests and a great many walking and cycling opportunities. The friendly, quietly situated family campsite has a few beautiful private beaches (sand and pebbles). The beach slopes down very gently into the water, so that it is also a safe spot for small children.
Show more

A wide variety

You can pick your own spot on the Ossiacher See terraced campsite. Everything is possible as far as the pitches are concerned: small or larger pitches, spacious or more compact terraces and also some pitches on lawns (prices vary). The pitches, separated by hedges or shrubs, offer ample privacy. The more elevated terrace pitches offer a splendid view of Lake Ossiach. There is also a wide range of rental accommodation units (from tent to bungalow) on the campsite.

By and on the lake

The campsite has several lakeside beaches. The lake is excellent for swimming or playing. Children can jump off the wooden jetty, enjoy playing with the water play features and swish down the slides. You can enjoy yourself on the water with a rubber dinghy, canoe, kayak or surfboard. There are also trampolines, playgrounds and a tennis court. Children can also join the entertainment programme.

Fine food and beverages

The large supermarket (at the entrance) sells everything you need for delicious meals. The supermarket is opened throughout the day. The decor of the campsite restaurant is unpretentious, but the food and excellent service make up for this.