Campsite photos
Campsite photos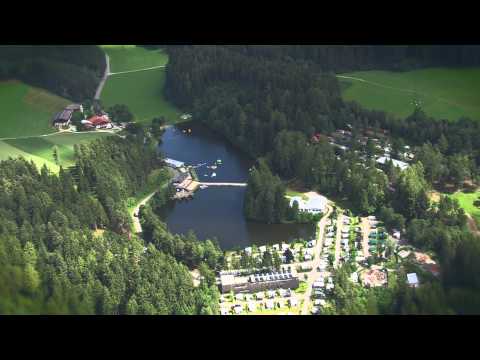 Campsite Ferienparadies Natterer See

*****
General information
Close to the city of Innsbrück, still in the tranquillity of the countryside, lies this beautiful campsite with the most modern amenities. Ergo.. a cinema as well as a fun 'children's washland' with TV screens. Driving through small mountain villages you will reach Ferienparadies Natterer See with its breathtaking view of the private lake and the majestic Alps. When you enter the grounds, you will see a spacious, neatly laid out campsite.
Show more

The camping pitches here vary between 55 and 155 m, offering you a choice between a cosy pitch or all the room you need for you and your family. You can also opt for a spot by the lake. Furthermore, you can spend the night in a mobile home, apartment or a so-called 'sleeping barrel'. Glamping is yet another possibility.

In and around the campsite

At Ferienparadies Natterer See you will mainly see families with young children or teenagers during your camping holiday. They can enjoy themselves for days on end on and around the campsite's lake. There is a wide variety of play equipment on the lake. You can also rent a boat or do a bit of canoeing.

Sanitary facilities

The modern sanitary building offers everything you need. There are family bathrooms that provide the necessary privacy, but there is also a special 'children's washland' with TV screens where the little ones will enjoy brushing their teeth.

Innsbrück

Innsbrück, capital of the Alps, is easy to reach with the free shuttle-bus, which leaves from the campsite. You will find the glorious, old Austrian inner city here as well as a castle from the fifteenth century.