Campsite photos
Closed in 2020
Campsite photos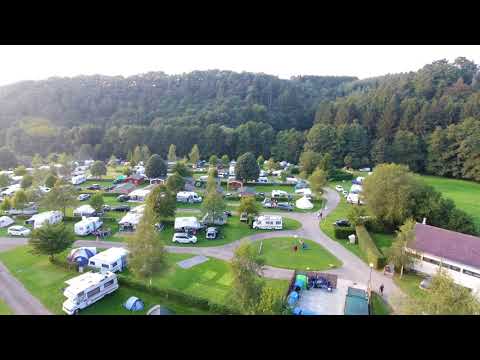 Corsendonk Camping Spa d'Or

****
General information
Corsendonk Camping Spa d'Or is situated in eastern Belgium, bordering the Ardennes and the Belgian part of the Eifel. This family camping site has a well maintained appearance and has spacious pitches on grass fields. There are a number of amenities, such as sports and games options, a small supermarket and a cafe-bar. In peak season, theme evenings are organised here and you can enjoy music, dance and disco.
Show more

The bridge over Le Wayai

Corsendonk Camping Spa d'Or is suitable for young and old. There is a playground with an assortment of play equipment for children. In addition, the camping site has a few sports fields, located across the 'Le Wayai' stream. This brook flows along the camping site at the back. You get to the fields via a small bridge. Over there is also an area where you can build a campfire in the evenings and enjoy each other's 'tall' stories.

Catering

You can start the day by collecting your fresh bread rolls from the camping site shop. You will have to order these the day before. The other basic necessities can be bought from the shop. Café & Resto Camp&Go is open during the rest of the day for a drink or a snack.

Join in the entertainment

There is fun entertainment for young children. An animation team named Cosmo, takes the tiny guests on exciting adventures or for a morning of singing, dancing and arts and crafts. Further entertainment is found in and around the swimming pool. The heated swimming pool is located behind the tavern. Surrounding the swimming pool is a small sunbathing lawn and for toddlers there is a separate section with a small water slide.
Campsite accepts ACSI Club ID
Popular amenities
Dog(s) in high season (on lead)
ACSI Club ID is accepted as an identity document