Campsite photos
Campsite photos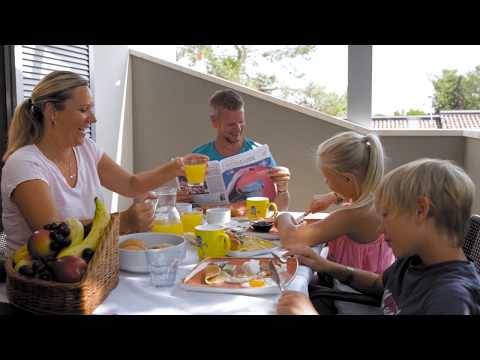 1 km from the historic town of Nin, the oldest town in Croatia, you'll find the four star campsite Zaton Holiday Resort. This super luxury campsite is located on a flat 6 ha property full of pine trees. Also nice: the location in a lovely bay of the Adriatic See with slowly sloping sea floor.
Show more

First impression

This large campsite (50 ha) has about 1200 touring pitches, 100 camping spaces and the same in rental accommodation (caravans, mobile homes and luxury bungalows with spacious veranda and sun porch). The prices vary by zone. Despite the fact that the property is very spread out, there is a very quiet atmosphere on the campsite. Beforehand take into consideration that all of the pitches come with advantages and disadvantages regarding walking distances to the campsite facilities.

Lovely pitches

Spacious campsites (80 - 120 m2) for tents and caravans are under (pine) trees and another area for the larger caravans is marked by young trees. The pitches have sandy ground, sometimes with grass.

To the swimming paradise or to the paradise-like beach?

Without exaggeration, you can call the swimming paradise exceptional. There is a large central swimming pool (with deeper water) with six smaller pools around it, all varying in size and depth. There are terraces with loungers and parasols everywhere. Children will have endless fun with the creative play equipment and slides. Or go to the lovely wide beach and swim in the clear and calm sea.

Activities and fun

There are numerous activities organized for all ages (aerobics, surfing lessons, etc.) There are also evening performances with song and dance. The disco outside of the campsite has good sound insulation. Great for parents.