Campsite photos
Campsite photos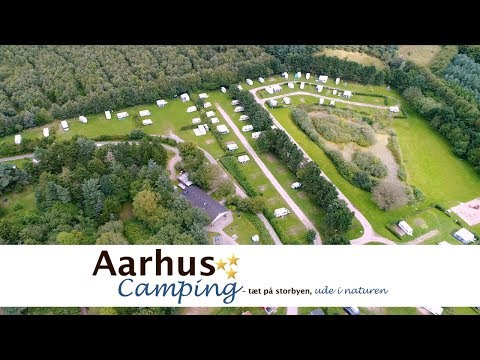 Aarhus Camping

***
General information
Aarhus Campground is close to Aarhus, Denmark's second largest city. You'll be camping here in a wooded area about eight kilometres from the centre of Aarhus. On the green campsite, you will find a heated swimming pool and a cafeteria with Danish specialities. Because of its location, Aarhus Camping is particularly suitable as a transit campsite and as a city campsite.
Show more

Camping in the woods

There are two hundred camping pitches on a green campsite in the middle of the woods, which are partly marked out by hedges. Some camping pitches are on the edge of the forest and receive shade from the surrounding trees. An elongated lawn on the side is reserved for campers. On an open lawn surrounded by trees, you can camp freely with your tent.

Heated swimming pool

The swimming pool is an added bonus during your stay at the campsite. This outdoor pool is located directly behind the entrance, to the left of the barriers. Even when it is a bit colder, you can continue to swim laps here, because the pool is heated. The whirlpool is even warmer. There is a separate paddling pool next to the swimming pool.

Danish cafeteria

In the main building, at the front of the campsite, you will find the completely renovated cafeteria. Danish specialities are on the menu every day. You can also do some basic grocery shopping in the camp shop. For a more extensive shopping trip, you'll have to take the car. Just ten minutes away, in the northern part of Aarhus, are a few larger supermarkets. If you would like to cook but don't have a stove, you can use the kitchen at the campsite.