Campsite photos
Campsite photos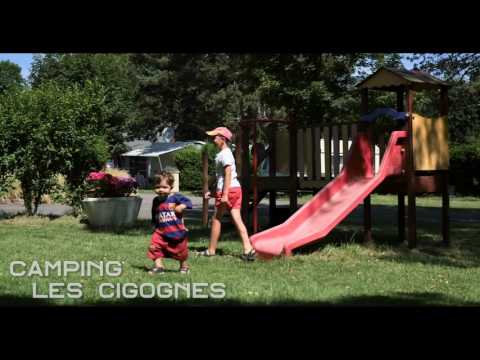 Campsite Les Cigognes

***
General information
Camping Les Cigognes is situated along the Haut-Rhin in the Elzas, within walking distance of the village of Cernay. This vibrant village is located 20 kilometres from the sights of Mulhouse. The campsite is especially suitable for people who are looking for peace and quiet and who want to enjoy the natural surroundings. Active families who enjoy being outside in a peaceful environment will also feel at home here. The camping pitches are varied, offering plenty of choices. The regular appearance of storks makes this location unique. The campsite owes its name to these beautiful birds.
Show more

Bustling reception

The reception is also an information point for tourist attractions in the area. There is also a small grocery shop for the most basic supplies (fresh bread) and a few local products.

Free choice of pitch

You are free to choose your own pitch. There is a choice of sunny and more shaded spots, but they are all level and spacious. Some of the camping pitches offer a lot of privacy and are surrounded by greenery, others are more open. There are also a couple of charming mobile homes available for rent. The campsite is popular with people passing through, although some campers tend to stay longer because of the tranquillity of the campsite. There are plenty of activities for families with young and older children.

Sunny swimming pool and clean sanitary facilities

There is a basic swimming pool, large enough for you to be able to swim lengths comfortably. The swimming pool is situated in a sunny spot but as a campsite guest, you can make use of the sunshades. The sanitary facilities are divided over a larger and a smaller (more modern) building. The sanitation is neat and clean.