Campsite photos
Campsite photos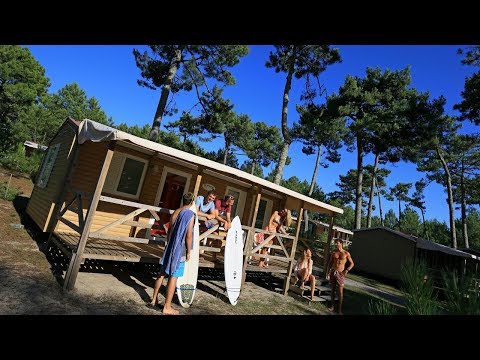 Campsite Campéole Les Tourterelles

****
General information
The beautiful Campéole Les Tourterelles is located on the popular surfing beach Saint-Girons-Plage. The campsite is located in the Landes region, an area directly on the Atlantic Ocean with beautiful beaches and forests. In short: a wonderful destination for a camping holiday! It's all about water fun in the summer at this cosy and lively campsite.
Show more

Swimming and surfing

Campéole Les Tourterelles is the destination for surfing and water enthusiasts! You can walk to the beach of Saint-Girons-Plage in a few minutes. It's charming here with restaurants, surf shops and supermarkets. There is a surf club where you can take lessons, and the beach has a lifeguard here in high season. If you want a little more peace, walk a little further and relax on the beautiful sandy beach with your towel and a parasol.

At the campsite itself, you can also take a dip in one of the heated outdoor swimming pools. The little ones can enjoy playing in the water playground and the toddlers' pool. You can also relax in the hot tub and complete the wellness experience with a massage (for an additional fee).

A lively atmosphere

Camping Campéole Les Tourterelles is filled with life and laughter in the high season. There is entertainment for all ages with a kids club, sports tournaments, excursions and evening shows. Or try a lesson in archery, aqua gym or tai chi. Surfing is one of the most popular summer activities. In that period there are various surf camps in the area. With all the excitement that comes with it, it can occasionally be a bit noisy in high season. But the atmosphere is excellent anyway!