Campsite photos
Campsite photos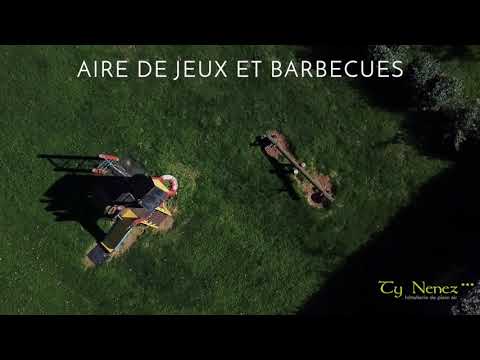 Campsite Ty Nénez

***
General information
In the south of Brittany, just south of the village of Pont-Scorff, lies three-star campsite Ty Nénez. This quiet family campsite is open throughout the year, as is the heated indoor swimming pool. At Ty Nénez, you camp amidst greenery in the natural surroundings of the Morbihan. Respect for other people and for nature is a central theme here: the campsite has an eco-label and carries the label 'Tourisme et handicaps'.
Show more

Camping in green fields

The green camping grounds are level and feature spacious grass fields. These are separated from each other by large hedges. The entire campsite is bordered by a green area with tall trees and shrubs. The campsite caters especially to touring campers, but there are also a couple of permanent pitches and some twenty-odd mobile homes. The wide paved roads are named after trees and plants.

Sun, sea and swimming lessons

Ty Nénez has a heated indoor swimming pool. Here, you can go swimming by yourself or take swimming lessons (in the high season). Swimming lessons are organised for the children and aquagym and aquafitness lessons for the adults. There is also a paddling pool near the swimming pool. In the summer, the sliding doors open out onto the sun deck. A day at the beach is also an option, because the sea is just a twenty-minute car ride away.

Year-round camping season

At Ty Nénez, you can camp year-round. You can see this from the facilities. Not only the heated indoor pool, but also the sanitary facilities are fitted for all seasons. The campsite is well-tended and maintained throughout the year. In doing so, as much consideration as possible is given to the (natural) environment. The small campsite shop sells primarily local and organic produce.
Campsite accepts ACSI Club ID
Popular amenities
Indoor swimming pool (heated)
Dog(s) in high season (on lead)
ACSI Club ID is accepted as an identity document