Campsite photos
Campsite photos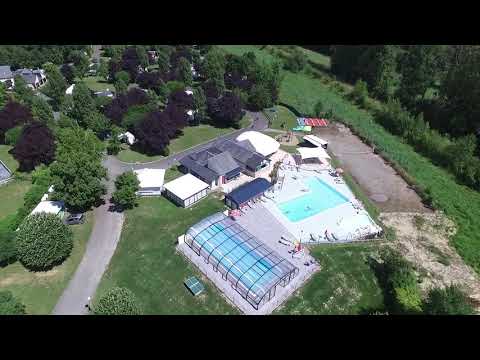 Campsite La Citadelle

****
General information
Within walking distance of the centre of the historic town of Loches, on the banks of the Indre river, you'll find the charming campsite La Citadelle. This natural campsite is ideal for a relaxed holiday with the entire family. Kids will have plenty of fun at La Citadelle with the lovely playground. Behind the city walls of Loches there are a mishmash of medieval streets. Twice a week there is a market with lovely regional products. Certainly try the special goat's cheese and the tender chicken.
Show more

Green pitches

The pitches are located on separate fields and partially separated from each other with plants. The pitches are spacious and some have their own sanitation facilities and a kitchenette for an extra fee. How convenient! In total you can choose from four different categories, from simple to "Gold". You always have a sunny lawn with plenty of privacy.

Accommodations in all shapes and sizes

The rental accommodations also fall into four categories, from relatively simple Coco Sweets (two to four persons) and two person huts to mobile homes with two bedrooms, your own terrace and complete furnishings. The largest accommodation is the "Grand Espace" (four bedrooms). In short, plenty of choice.

Entertainment

Children can play in the play area or take a dip in the covered pool, renovated in 2017, with their parents. In the summer there are plenty of activities for the whole family.

Fresh rolls and croissants

The camping shop has the daily necessities, such as fresh rolls and croissants The restaurant (with bar and terrace) serves pizzas and has a small menu.