Campsite photos
Campsite photos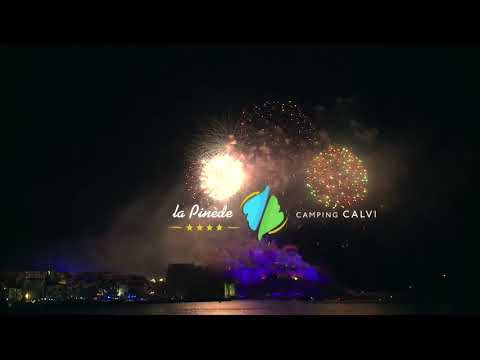 Campsite La Pinède

****
General information
The four star campsite La Pinède is situated amidst a pine and eucalyptus forest on the bay of Calvi. From the campsite you can reach the beach within a few minutes. You only have to cross the railway. With your feet in the sand you can see the town of Calvi from here. Calvi is an attractive small town with narrow alleyways. The island of Corsica is characterised by beautiful pristine white beaches and the unique Calanche cliffs. There is a good reason for nicknaming the island Ile de Beauté.
Show more

Own camping equipment or accommodation

The camping pitches on La Pinède are well shaded and not demarcated. When you have a pitch near the Avenue Christophe Colomb (the road to Calvi), you may hear some night traffic. You can also choose to visit La Pinède without your own tent, caravan or motorhomes because there is a wide choice of rental accommodation.

On this campsite chances are that you stand next to the family with children, because they are the focus of the campsite with its many facilities. Children from 5 to 12 year old are entertained throughout the day by qualified entertainers. They can take part in crafts workshops, games and treasure hunts. In the evenings theme evenings are organised at the restaurant for young and old. The best? The traditional Corsican evening.

Do you want to do something unusual?

If so, visit the enchanting vineyards of Le Domaine Orsini. At the domain, spread over some 80 ha of hills, you can observe how wine is still made in the traditional way.