Campsite photos
Campsite photos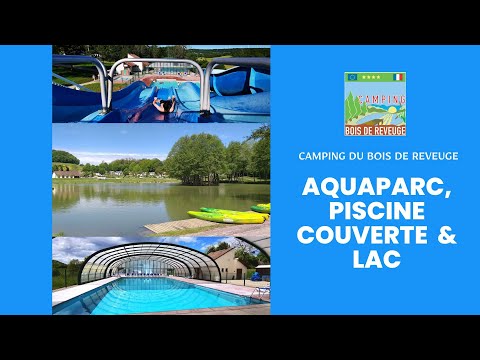 Campsite Du Bois de Reveuge

****
General information
Close to a tiny village, named Huanne-Montmartin, lies this rural, terraced camping. It is a quiet region with ample opportunities for walking and cycling, which extends to the larger towns of Besançon, Vesoul and the Swiss border. There is plenty to do and to explore in this versatile region of well-preserved French countryside charm.
Show more

Large numbers of trees on the medium-sized camping grounds create a lovely atmosphere. The pitches close to the lake offer a beautiful open view. On the slightly sloping terrain, you can opt for a generously-sized pitch, although a comfort pitch offers even more space. At the front of the camping are very attractive mobile homes, chalets and cottages for rent. The four sanitary buildings are well-distributed over the camping grounds.

Aqua park with beautiful view

At the perimeter of the camping, with a lovely view over green fields, guests can enjoy a refreshing dive in the glorious swimming pools. A small pool for the little ones, a large and heated pool for all (can be covered) and a beautifully laid-out water playground. To top it all, the campsite has two water slides that end in a separate pool. In high season the lifeguard keeps an eye on the bathers.

Going underground

Feel like a new experience? Get in the car, drive for an hour through beautiful scenery in a southerly direction to the town of Gouffre de Poudrey. Here, you will find a magnificent cave system at a depth of 70 m. A guided tour will take you through this mysterious underworld.