Campsite photos
Campsite photos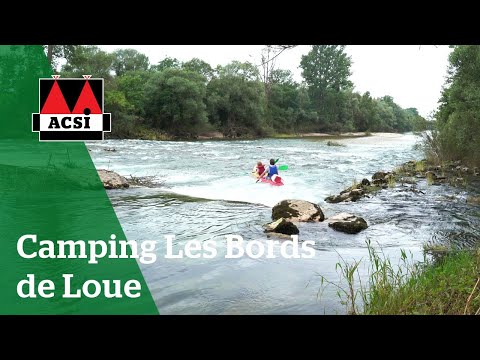 Campsite Les Bords de Loue

***
General information
Camping Les Bords de Loue is situated, as the name suggests, on the banks of the Loue River (abounding in fish), not far from the village of Parcey and the town of Dole (Jura). This region is characterised by its many rivers which flow from the mountains through the hilly landscape towards the west and the south. The campsite makes a very green impression and looks very appealing because of the large number of trees on the grounds.
Show more

Green and spacious

You will be warmly welcomed in the spacious reception by the owners or one of their helpful employees. You can see at a glance that the campsite is not only green, but also very spaciously laid out. The pitches are located between trees which offer ample shade. One section of the campsite is reserved for mobile homes, but the majority is made up of touring pitches. The pitches measure at least 80m2 and are all equipped with electricity.

Accommodation

There are different types of rental accommodation on the campsite. The basic units - (bungalow tents, holiday cottages and tithomes) do not have private toilet facilities. Fortunately, most of them have running water and possibly a shower. The chalets and mobile homes are more luxurious and have their own shower/toilet.

Swimming pool and restaurant

The campsite has a generous swimming pool with slides, which is surrounded by a sizeable terrace with sun loungers. You can also splash around in the river. In high season the restaurant is open to guests. They serve pizzas and a few à la carte dishes. The associated bar has a terrace which borders the swimming pool.