Campsite photos
Campsite photos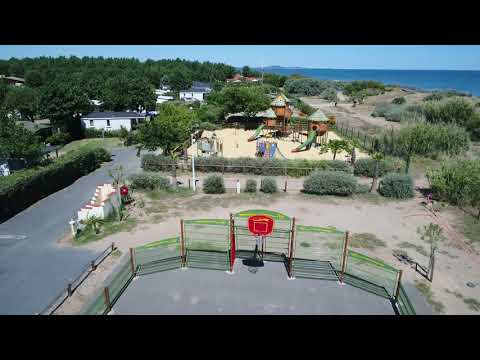 Campsite Beauséjour

****
General information
The child-friendly and authentic Camping Beauséjour is situated along a beautiful, broad and sandy supervised beach right on the Mediterranean Sea. In addition to this 'superpool', the campsite features a luxurious child-friendly swimming pool as well as spa facilities and an imaginative playground. This campsite is paradise for families with small children.
Show more

Mediterranean plants

The campsite grounds look lovely with Mediterranean plants and beautiful locations. Most of the pitches are located close to the sea and are spacious enough, most of them have plenty of shade and are usually marked by hedges. The campsite grounds look well-tended and are well-maintained. There are more than enough mobile homes available for rent.

Directly by the sea

The luxurious swimming pool has rounded forms, islets with plants, a water slide, a bridge and plenty of poolside loungers and greenery. The bottom of the swimming pool slopes gently down, making it safer and accessible for small children and older guests. Would you rather relax at the seaside? There are various wooden walkways leading from the campsite to the supervised beach, where you will find canoes which are free to use.

Fantastic village

The campsite includes a sports and playing field, a boules court and a cross-country cycling area in the dunes for the little ones. The playground looks remarkable, almost like a fantastic village with houses on stilts, jungle gyms, and slides. There is entertainment for both the children and adults in the summer months.

Customer-friendly prices

There is a small supermarket with a wide range of products. The restaurant has an extensive menu with customer-friendly prices. Next to the pool is also a terrace with a spacious patio where the evening entertainment takes place.