Campsite photos
Campsite photos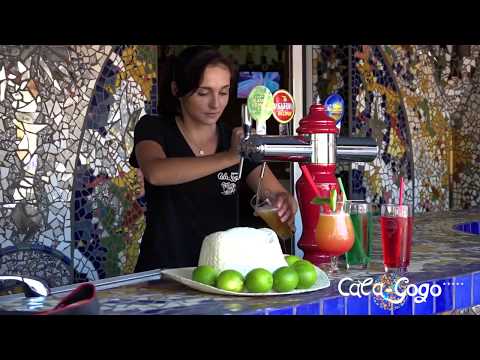 Campsite Cala Gogo

*****
General information
Water rats are in their element on Camping Cala Gogo. With a water park of 600 m2 and a private beach access to the Mediterranean Sea, there is more than enough water to cool down, if required. Eating, sports, dancing and entertainment for children; these are the ingredients for an successful holiday in the south of France.
Show more

Campsite Cala Gogo is very close to the Spanish border. You can enjoy the Mediterranean on the beach of Saint-Cyprien-Plage, but make sure you also explore the interior and surrounding nature. The protected nature reserve Mas Larrieu is located just outside the campsite. The river Le Tech enters the country here. Ideal for a great walking and cycling trip. Argelès-sur-Mer and the renowned town of Perpignan with its ramparts are in close proximity.

Swimming pool or beach?

This is a difficult choice when you stay at campsite Cala Gogo. The swimming section measures some 600 m2 and is a lovely relaxation area for young and old. Life guards keep an eye out. Around the swimming pool you will find beach umbrellas and palm trees for the necessary shade. Open your book and you are all set for the holiday.

Or maybe you are not, because the beach is also a temptation. A pathway leads to the beach from the campsite. This sandy beach is some 6 km long, enough room for everyone to put down a towel, build sand castles and play a round of beach volley ball. A bit further along is a separate naturist beach. Dogs are not allowed anywhere on the beach.