Campsite photos
Campsite photos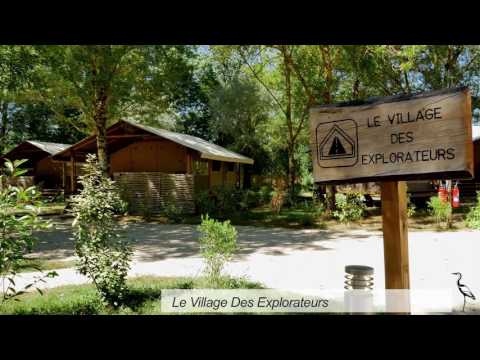 Village Les Rives de Grand Lieu

***
General information
Camping Village Les Rives de Grand Lieu is situated in the small town of Saint-Philbert-de-Grand-Lieu, slightly less than 30 km south of Nantes. Feel like experiencing the smell of a fresh sea breeze on the coast? Good idea! It will take you less than an hour to get there. The camping site is ideally located for those wishing to explore the beautiful scenery in the area by car, bicycle or on foot. When you enter the camping grounds, you will immediately see the large number of trees. Just a short walk from the grounds is a small river, which empties into quite a large lake.
Show more

A spacious pitch

The pitches are spacious, often separated by greenery and in the shade or in the sun. The flat surfaces and thick grass on most of the pitches are a bonus. The pathways are sandy, but still well-navigable. There are several mobile homes and hiker's cabins for rent. The camping site exudes an ambiance that far outweighs its two stars.

Active without and with water

On the camping site, there are endless sports activities available for young and old, also near the water. The beach is only a few hundred metres away and you can swim in the large lake. The water is supervised by a lifeguard. Windsurfing, kayaking and canoeing on the lake is permitted. There are ample fishing opportunities in the vicinity of the camping site. The supermarket (Hyper U) is close by. There is a basic restaurant with a small menu on the camping grounds, also for pizza and snacks. Regional products and fresh bread are on sale at the reception.