Campsite photos
Campsite photos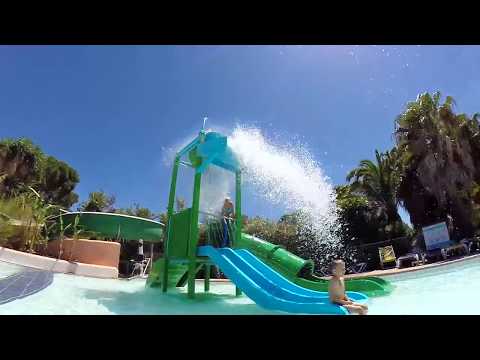 Camp du Soleil

***
General information
The modest camping site Du Soleil, some 400 m from the beautiful sandy beach of La Conche and not far from a bird conservation area, is situated in Ile de Ré. The picturesque village Ars-en-Ré with its restaurants and shops lies within walking distance. Ile de Ré can only be reached via the toll bridge near La Rochelle. Once you are there, you have to follow the through road until you get to the camping site. The island is known for its diverse and beautiful landscapes, the picturesque villages, the beaches, the salt marshes, oyster banks and marinas. In short: a beautiful holiday region!
Show more

Ample privacy

The camping pitches on a sandy grass surface are demarcated with (reed) hedges and trees, thereby offering ample privacy and most of the time also shade. The minimum size is 70 m2, but you also have a choice of pitches of 100 m2. If you opt for a pitch of 120 m2, a picnic table and lounger are included. Some pitches are less suitable for large motorhomes. The rental mobile homes are grouped separately from the touring pitches. There is a small playground for children, but no entertainment programme.

Swimming pool or the sea?

The camping site has a heated outdoor pool (170 m2) with a separate toddler pool. There are several beach loungers near the swimming pool. It is only a 5-minute walk along a paved path to the beautiful sandy beach of La Conche.

Eating out

The camping shop stocks a limited supply of foodstuffs and fresh bread/pastries. The restaurant with a small menu has a terrace and a large TV screen. You can have breakfast here, or pancakes, pizzas and ice cream. They also have takeaway meals.
Campsite accepts ACSI Club ID
Popular amenities
Dog(s) in high season (on lead)
Situated on the coast (max. 0.5 km)
ACSI Club ID is accepted as an identity document