Campsite photos
Campsite photos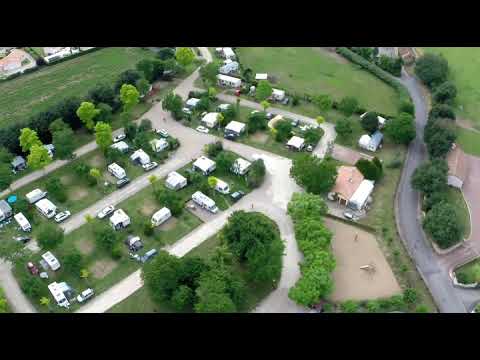 Campsite de Courte Vallée

***
General information
The Courte Vallée campsite is a small campsite with British owners on the edge of the medieval Airvault, in the western region of Poitou-Charentes. The campsite, which is extremely clean and friendly, is a great stopover campsite, and a good base to visit the French countryside and the surrounding towns and villages.
Show more

Lots of destinations

This campsite is on a quiet spot on the Thouet river, in the village of Airvault (the church here is a nice place to visit). There are many iconic places to visit nearby: Poitiers, Thouars, Chinon and Parthenay. If you want a day out with the kids, then the Futuroscope and Puy de Fou theme parks are good destinations. Despite the fact that this campsite is in the French countryside, and away from the main tourist routes, there's plenty to do in the vicinity. And you can be sure of a welcoming reception here. The British owners attach a lot of importance to a friendly and informal atmosphere. The grounds are green and exude tranquillity. This is partly due to the well-kept lawns, and the exceptionally generous pitches.

British hospitality

Many campers think it's an advantage that there isn't any organised entertainment at the Courte Vallée campsite. There is a heated outdoor pool, playground, table tennis table and jeu de boules area, so there's plenty to do. And of course, there's plenty of British hospitality. For example, barbecues, quiz and music nights are organised at the Bistro on the campsite. Everything is family-oriented and small-scale. For the gourmands, there are also evenings with speciality menus and wine tastings, and there are organised vineyard tours as well.