Campsite photos
Campsite photos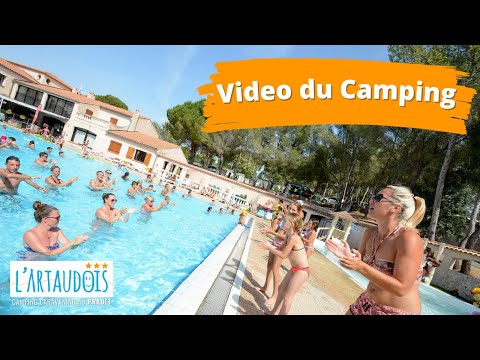 Campsite L'Artaudois

****
General information
The quiet campground L'Artaudois is located to the east of the picturesque city of Toulon. This terraced campground is located about 1 km from the Mediterranean Sea in a Mediterranean pine forest with a lovely view of the surrounding area. On the terraces you'll find defined sites which are sufficiently large to spacious. The campsites get a range of shade from the trees. There are well furnished mobile homes to rent on the campground.
Show more

Cool off!

The outdoor swimming pool (350m2) and kiddie pool are central on the campground next to the Mediterranean forest. You'll find the sand and pebble beach about 1 km away. On foot it's a steep climb in about 20 minutes.

Archery

The activities at the campground are fabulous. You can participate in organized walks. You can also play table tennis, practice archery and use the sports field. In the high season there is an activity programme in English and French twice a week for the kids. The mini-club is also offered in these languages four times a week. You don't even have to speak French for games in the pool, or for football or volleyball.

Fresh produce

In the charming Provençal village of Pradet, about 1 km away, you'll find shops and the weekly market with local products. Every morning there is fresh bread available on the campground. In the high season there is a snack bar and pizzeria open on the campground.

Smugglers Route

The Chemin des Douaniers is 1 km from the campground. This 52 km route runs from Six Fours to Giens. In earlier times, this was used to watch smugglers. Currently it is a lovely coastal walk.