Campsite photos
Campsite photos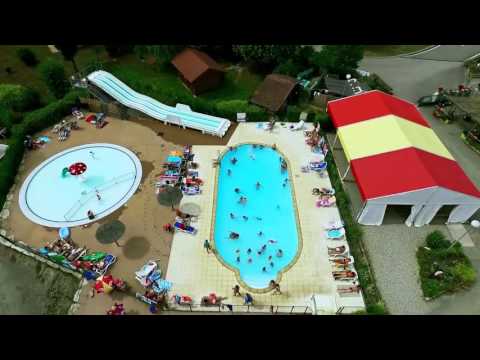 Campsite L'Île de la Comtesse

****
General information
In the green hilly valley of the Rhône you'll find the child-friendly campsite Île de la Comtesse in a regal position: on Lake Cuchet at the foot of the rugged Alps range. Enjoy the lovely mountain air, the quiet atmosphere and the special sights in the area (a wild animal park, the waterfalls at Glandieu and Lyon).
Show more

Lake view

The property looks spacious, is organized and well maintained. There are many trees providing shade. The spacious sites separated by greenery are set up along long streets. The sites have grassy ground, and some have a view of the lake. Want to rent something? You can choose between mobile homes, wooden chalets and bungalow tents.

Water pleasure

Kid's always have fun when there's water around. You can choose between the heated swimming pool with water slide and Lake Cuchet. There is a hoist at the swimming pool for the disabled. They've even thought about toddlers, with a pool, little slide and mushroom. Are the older kids coming too? They'll have a great time. They can windsurf and waterski on the lake.

Mini club for children

There is a playground, a sports field, a panna field, facilities for poor weather and cycle hire. There are also Dutch language activities for all ages, such as a daily mini club where children can do crafts and sports.

Campsite restaurant

In the high season you can enjoy snacks, pizza and local dishes in the campsite restaurant. In the low season this is only open in the weekend. A small selection of groceries and the bread service are available in the shop at the reception.