Campsite photos
Campsite photos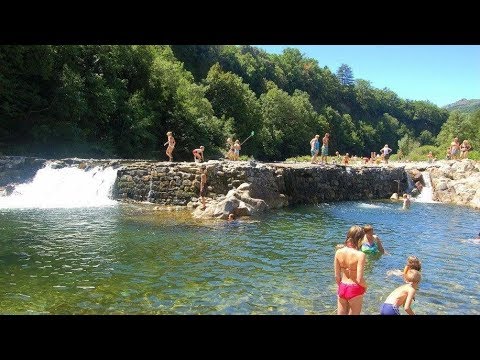 Campsite Le Ventadour

***
General information
Camping Le Ventadour is a hospitable family camping site in the heart of the Ardèche. The camping site is situated along the river with the same name, in which you can swim. The camping site is a relaxing and friendly place for nature lovers. Le Ventadour is centrally situated in the regional Monts d'Ardèche Nature Park. In this country of volcanic mountain tops, waterfalls and wild churning rivers, the camping site is a peaceful oasis for campers.
Show more

Easily accessible

Barbara, Jean Pierre Leynaud and their two twins will extend you a warm welcome to their family camping. You can reach the camping site over easily passable roads. The camping grounds are located in pristine nature, between mountains along the Ardèche river.

A rugged landscape, a comfortable camping site

The camping site consists almost exclusively of pitches, located between trees. The site is also very accessible for larger caravans and campers; there is space for everyone. Would you rather hire accommodation? You can do that, too. There are several mobile homes among the shady trees.

Nature lovers

Nature lovers feels right at home on this camping site. However, the camping site is suitable for all: from young to old. There is an amicable atmosphere and small-scale entertainment.

Swimming fun in the river

Camping Le Ventadour does not need a swimming pool; it has its own river! The Ardèche running alongside - with waterfall to boot! - is ideal for splashing around, swimming and fishing. On top of this, it is a splendid sight. The camping site also has its own sandy beach.