Campsite photos
Campsite photos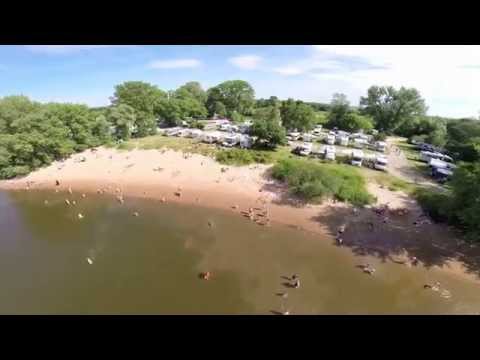 Campingplatz Stover Strand International

*****
General information
Not far from Hamburg, directly along the Elbe river, you will find Campingplatz Stover Strand International. Despite the proximity of this city of millions, the campsite is situated in an amazingly green and rural area. The pitches are free to select and not demarcated. Nevertheless, there are many trees which provide shade. Campingplatz Stover Strand International is open between Easter and October. However, behind the dyke are pitches that are available throughout the year.
Show more

Two sites

The reception is housed in a fairly new building which is very well maintained. The staff makes one feel at home straight away. The site along the Elbe offers the most beautiful pitches with direct access to the beach. On the main grounds of the campsite you will find additional well-maintained rental accommodation (tents, mobile homes, rooms and bungalows).

Ideal base with all conveniences

The camping forms an ideal base for visitors wishing to explore the area (Hamburg, Lüneburg) or who like cycling. Many water sports enthusiasts visit here for boating activities on the river Elbe. There is a boat connection to Hamburg and in addition a free bicycle bus (in the weekends from May to October) with a shuttle service to Hamburg.

You do not have to leave the grounds for groceries; there is a large EDEKA supermarket with groceries as well as camping and angling supplies. There is also an excellent restaurant with regional dishes and a cosy cafe for coffee, bread and pastries.

Entertainment for children is offered on the campsite.

Sanitary facilities

The sanitary provisions are neat, centrally situated and more than adequate, certainly for campers on the main camping grounds. For campers along the Elbe the sanitary provisions are somewhat less.