Campsite photos
Campsite photos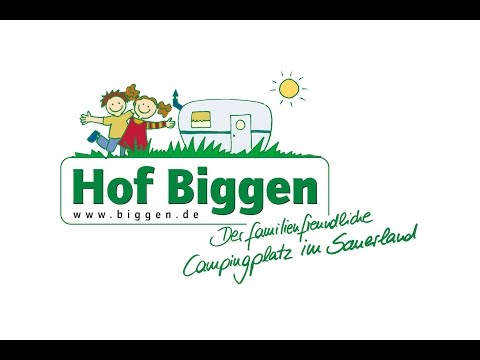 Campsite Hof Biggen
General information
The hilly Sauerland with its rivers and dams forms the perfect background for a stay at campsite Hof Biggen. This is a well maintained campsite along a lovely lake, with slightly different elevations in places. You stay here to do some walking or simply to enjoy camping life, possibly alternated with cultural and sporty day trips.
Show more

Attractive view

The campsite is very diverse. It is quite a steep climb to some of the pitches but you will get a splendid view in return. These pitches are also the most spacious. The other pitches are also nicely laid out and in a beautiful location. The atmosphere is relaxed and amicable. If you have not brought any camping gear, you can rent one of a few dozen of tour caravans.

Form campfire to Playstation

Children and teenagers will enjoy the play equipment, sports fields, a Playstation room and a children's cinema. In high season all kinds of activities (campfire) and excursions are organised. Because the campsite does not have its own swimming pool, you can board the 'swimming bus' once a week to swimming paradise Aqua Magis. At a distance of just 4 km from the campsite you will find the Biggesee, where you can swim and take boat trips. Also fun: hire a bicycle and explore the lake area.

Free rental car

There are two rental cars available for camping guests (only petrol costs are charged). This service is ideal for camper van owners.

Old-fashioned cosy restaurant

The campsite shop is well-stocked with daily necessities. The restaurant is managed by an elderly couple and has a convivial ambiance.