Campsite photos
Campsite photos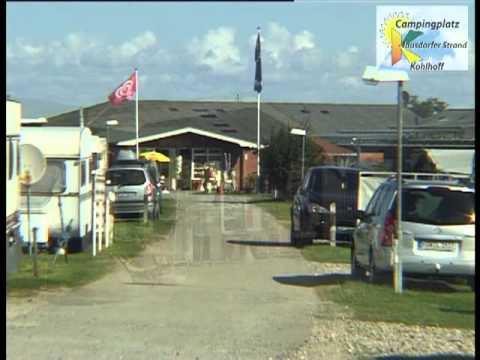 Campsite Klausdorfer Strand

****
General information
The Klausdorfer Strand campsite is situated on Fehmarn Island directly on the German Baltic coast. The spaciously designed family campsite is uncluttered and overlooks the water from virtually every camping pitch. The tranquil and green surroundings are eminently suitable for cycling and walking and, being situated on the water's edge, the campsite is ideal for water sports enthusiasts.
Show more

The campsite is located in a green and tranquil setting and the natural and sandy beach of the Baltic Sea can be accessed directly from the camping grounds.

Camping pitches with sea view

The first impression of the campsite is uncluttered and well-tended. The campsite is divided into small fields with the sanitary facilities in the centre of the grounds. These are clean and well maintained with special facilities for the disabled. The camping pitches are spaciously designed, offer adequate privacy and virtually all overlook the water.

Child-friendly and sporty

The campsite is suitable for all ages, but in high season you will find mostly German families. There is a good deal of entertainment for children on the campsite (playground equipment, sports fields etc.) and on the beach of the Baltic Sea.

Furthermore, the campsite has an entertainment team for children up to 12 and for youngsters between 12 and 18. Situated directly on the water's edge, the campsite is of course also an ideal location for water sport enthusiasts, walkers and cyclists. And when you return from an active day on the water or on your bicycle? Then you can relax in the campsite's sauna with sea view or in the whirlpool.