Campsite photos
Campsite photos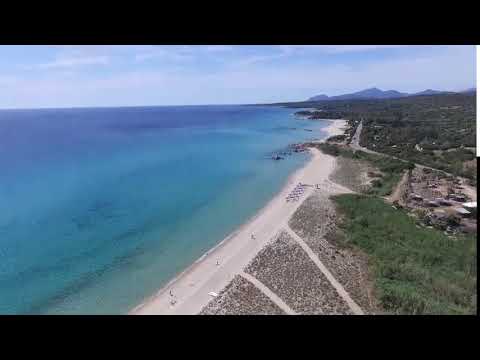 Camping Village Orrì

***
General information
Camping Village Orrì is a camping site with a relaxed atmosphere in Tortolì, located in the Italian island of Sardinia. The camping site is situated directly on the east coast, famous for its white beaches and quiet surroundings. The camping site is beautifully landscaped with green and flowering plants. The design is playful and the pitches are not numbered. From the camping site you can walk straight onto a quiet sandy beach.
Show more

Wooded camping site with shade

Camping Village Orrì is situated in the foothills of a forest and is characterised by the many trees dotting the camping site. They provide the necessary shade. The pitches are not demarcated. When you arrive, you can choose a nice site with the help of an employee.

On Camping Village Orrì you can rent bungalows which are modestly furnished. Some are made of brick and rather small (one room), the other of wood and slightly more spacious (two rooms). They are distributed over the entire site. Mobile homes are also available.

Swimming fun for all

Despite its location directly on the sea with the beautiful, white beach, the camping site also has its own swimming pool. Spacious enough for everyone. It is surrounded by a large number of loungers and sun umbrellas. One section of the swimming pool is suitable for small children. In peak season excursions are organised in the area by the camping site. There is also an entertainment team for children.

Shop and restaurant

Camping Village Orrì has a small shop where you can buy some daily groceries as well as daily fresh bread. The camping site restaurant is of good quality and has an extensive menu with mostly (Italian) regional dishes.