Campsite photos
Campsite photos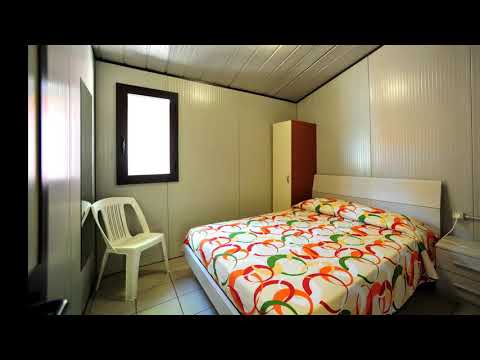 Camping Giardino
General information
Camping Giardino in Tuscany is very suitable for families. There is a great play area and at least three swimming pools. Are you more of a beach bum? You can hear the crashing of the waves from the campsite, as it is only 100 metres away. You don't have to fear that it will be too warm in the Italian sun, as the campground is very shady.
Show more

Colourful camping

Upon arrival you will be greeted with a smile by the hospitable owners Gianni, Elisabetha and Andrea. You'll feel right at home at this campground in Tuscany.

Giardino means "garden" and the campground lives up to its name. The campground is very green. Right at the entrance you'll be greeted with flowers and the spacious campsites are located among the trees and are delineated by low hedges. Camping Giardino offers campsites with hard bases of grass and pebbles, so we recommend using a groundsheet. The sites are also very shady through the shade netting and the many surrounding trees.

Campground with three swimming pools.

You can cool off in three swimming pools during a camping holiday at Camping Giardino. There is even a large swimming pool for swimming laps. The swimming pools are heated by the sun, and there is a beautiful view of the marble quarries from the swimming pool. There is also a separate space with fitness equipment.

You can also take a refreshing dip in the sea, and there is a beach within walking distance. But take note that it can be very crowded there in the high season.
Popular amenities
Situated on the coast (max. 0.5 km)