Campsite photos
Campsite photos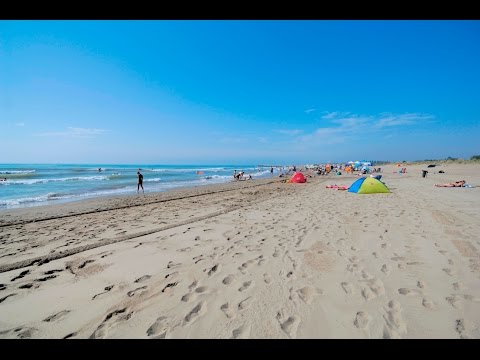 Campsite Ca'Savio

***
General information
Because Camping Ca'Savio is located on the Italian peninsula Cavallino Treporti, you are surrounded by water here. Venice is an hour away by car from the campsite. If you have more time, you can of course take the boat to this city full of canals and gondolas. When you drive towards the campsite, the green setting quickly becomes apparent. The large pines provide a lot of shade in this region.
Show more

Unique rental accommodations

The special feature about Camping Ca'Savio is that there are unique rental accommodations for the guests, in addition to the normal pitches. Such as the Airstream-park, a park full of unusually designed caravans which are situated in an open, natural setting.

A kilometre-long beach

Camping Ca'Savio features its own fine sandy beach of nearly 1 kilometre in length. With daily maintenance and beach patrols, there is always a good feeling there. Out of respect for nature, there are no sun loungers and eating facilities on the beach. Do you want to lie under a sun umbrella or sit in a beach chair? You will find it all at the shop at the campsite.

The swimming pool complex is located in two areas on the campsite. One swimming pool can be found near the restaurant. Perfect if you want to have a bite after a refreshing dive, or fancy a tasty snack. In this pool you can pretend to be a pirate on the pirate ship and go down the slides.

Fully equipped

You never lack of anything at Camping Ca'Savio. The camping offers various services, such as a shuttle between the airport and the campsite. Furthermore, in the case of an emergency, a private doctor is in attendance at the camp site in peak season.