Campsite photos
Campsite photos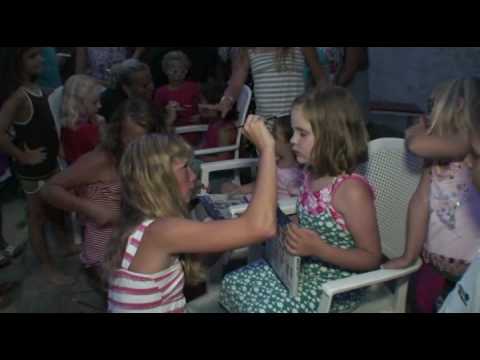 Campsite Belvedere

***
General information
Belvedere is a rather large campsite on Lake Garda. The campsite is spaciously laid out with much greenery. You can go to Lake Garda via a footpath, but the swimming pool with slides is also very popular. It is well organised and facilities as the restaurant and shop are excellent.
Show more

Spacious and well organised

The reception is spacious and offers a lot of tourist information. You will be bid a friendly welcome by the receptionist Marco Tonioli. The campsite slopes down to the lake and there is a profusion of flowers and plants. The campsite looks spacious and tidy.

The most beautiful pitches on the lake

The shaded camping pitches vary in size, are reasonably spacious and are demarcated with hedges. The surface is level and not hard. You can also rent beautiful mobile homes. The most beautiful pitches are located on the boundary of the campsite and have a view of the lake.

Swimming pool with super slide

There are two swimming pools: a smaller pool (with sunbathing terrace, loungers and sun umbrellas) and a large pool (with various slides, including a long slide). Near the large pool is a kiosk where you can buy drinks and refreshments. The campsite is situated directly on Lake Garda. The beach is easily reached via a footpath. Roll out the towel and start soaking up the sun!

Terrace with view of the lake

The campsite shop is large and well stocked. The town of Lazise has a lot to offer in terms of shops. The campsite restaurant offers a wide choice of dishes. You can enjoy your meal on the large terrace with a view of Lake Garda. This will make you appreciate your meal even more...