Campsite photos
Campsite photos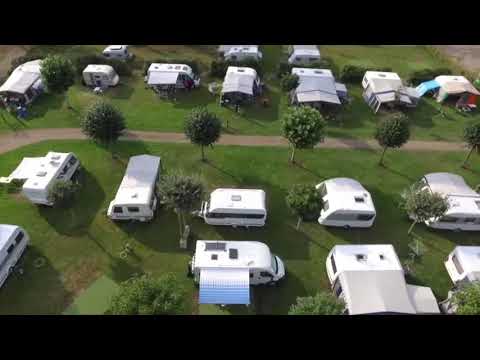 Campsite Natuurplezier
General information
Reuver lies on the right bank of the Meuse, between Venlo and Roermond. Some 3 km east of this Meuse village you will find Camping Natuurplezier. The campsite lies on the border with Germany. The Dutch part is characterised by meadows and fields, the German part is a densely wooded area: the Brachter Wald. On the edge of the campsite, behind the Manager's house, lies restaurant-café De Grens. Here you also find a terrace. Ideal to enjoy a tasty meal.
Show more

Spacious, well maintained pitches

The pitches on the campsite are spacious and well maintained. Most pitches have an artificial grass surface. The 55 permanent pitches have electricity, TV and water connections as well as Wi-Fi.

The campsite is beautifully laid out with pitches in rows. A few bushes and trees provide some privacy and shade. There is also a separate field for groups and hikers and there are five pitches for motorhomes.

Rental accommodation with breakfast

You can also stay on the campsite if you do not have a tent, caravan or motorhome. You then have a choice of a log cabin, an apartment, a mobile home and group accommodation (up to 28 persons). Two new, luxury log cabins were built at the beginning of 2018. The apartment on the campsite is suitable for two persons, possibly more in consultation. Bed and Breakfast is also a possibility.

Petting animals and into the woods

There is an animal meadow with adjacent playfield, play barn and a pétanque pitch. Children can also kick a ball around or go into the woods. There is no swimming pool on the campsite; you will however find one in Reuver.