Campsite photos
Campsite photos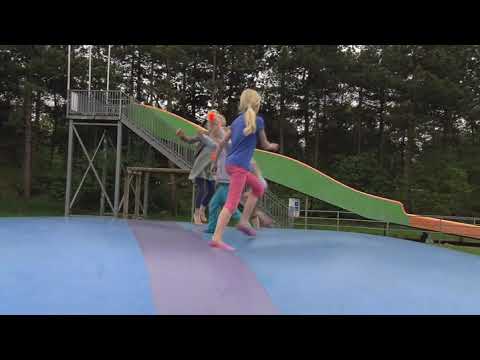 Campsite Vakantiepark De Bergen
General information
Vakantiepark De Bergen, located in the nature area of Noord-Brabant is a camping site with lots of action. The indoor and outdoor playground, skelter track and beach are guaranteed to ensure a lovely holiday for young and old. The natural surrounding is ideal for walkers and cyclists. Vakantiepark De Bergen is located in a wooded area near the village of Wanroij. The camping site lies amidst nature. From the camping site you can reach the towns of Nijmegen, Den Bosch and Einhoven in less than 45 minutes.
Show more

A place for everyone

There are different sites for camping. You can choose between standard, comfort and luxury pitches, but they also have special sites for families with children, where they can play safely in the middle of the field in the sand pit or on playground equipment. Furthermore, there are dedicated pitches where your dog is allowed. There are also chalets and lovely tepee tents. This is camping in style in a tent, with flat screen TV and a terrace with picnic furniture.

The camping site is suitable for various target groups. There are, for instance, many attractions for children of all ages, but camping guests looking for tranquillity and nature will also feel at home. The lovely natural area is extremely suitable for walking and cycling trips.

Beach pool

The beach pool is the very heart of the camping site. In the large natural lake, at the heart of the camping grounds, you can swim, float in the water and go down the slide. The surrounding beach is an ideal spot for an afternoon of sunbathing or building sand castles.