Campsite photos
Campsite photos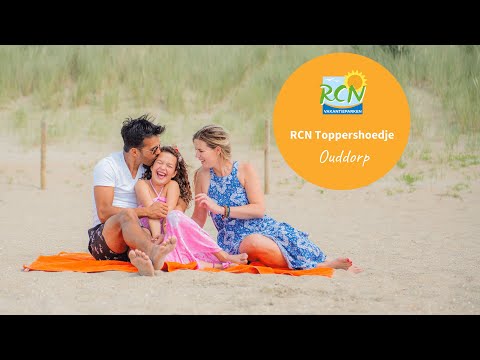 RCN Vakantiepark Toppershoedje
General information
An enormously large sandy beach, wind and dunes: these are the ingredients for a camping holiday in true Dutch style. Welcome at RCN Vakantiepark Toppershoedje! You will find this park near Ouddorp on Goeree-Overflakkee in the province of Zuid-Holland. The small-scale park is situated near a wide North Sea beach. The camping fields are spaciously laid out and have a playful design, which makes for a nice ambiance.
Show more

Pleasant welcome

Upon arrival you are warmly welcomed at the modern reception, where you can get all necessary information about the camping site and the area. There is fun playground equipment for children and the camping pitches are spacious. Most pitches are located in the shade, some more so than others. When you go to the camping fields, you will also see the bungalows and chalets. Once you reach the camping field, you will find it peaceful and relaxing.

To the beach with a handcart

During weekends and school holidays there is an entertainment team which organises all kinds of fun activities. Furthermore, there is a recreation field, table tennis and a sports cage. You can rent bicycles, go-karts and handcarts. You have to cross a range of dunes to get to the beach. Voilà: the widest sandy beach of the Netherlands. It is a 10-minute walk to the beach, therefore a handcart for the tiny ones can be very convenient (and lots of fun as well).

Well-stocked supermarket

The camping site has a restaurant, snack bar and croissanterie. In the spacious restaurant you can order a delicious meal or a three-course dinner. There is a well-stocked supermarket some 300 m away.