Campsite photos
Campsite photos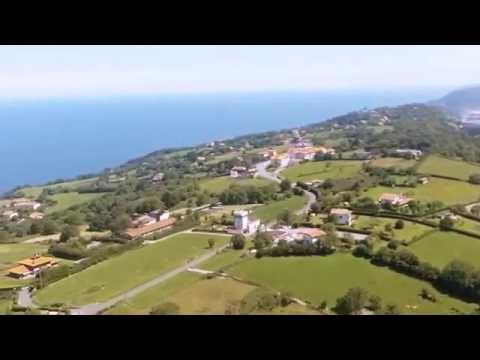 Campsite Igueldo

Cat.1
General information
The large, well maintained terraced campsite Igueldo is situated close to San Sebastian between the mountains and the sea. Because the campsite is located on a hill, you have a good view of the beautiful surroundings. Hikers often use Igueldo as a base to explore the beautiful coastal region for a few days.
Show more

Camping with a view

The site, which is typified by different elevation levels, measures some 5 ha. The majority are touring pitches (235), in addition to 35 mobile homes/bungalows. Most camping pitches, demarcated with hedges, are 70 m2 in size. Electricity and water are also available at the pitches. The terraced pitches with ample or less shade, are allocated to guests. If the allocated pitch is not to your liking, you may choose another one. Several pitches offer a beautiful view.

There is a special area for motorhomes with pitches of 28 m2 each. You can stay here for a maximum of two nights. The campsite shop has a limited range of groceries, including fresh bread. The restaurant also provides take-away meals.

Nice playground and a new swimming pool

The new, beautifully constructed swimming pool is approx. 220 m2 in size. Also present: a small toddler pool and a sunbathing lawn. The pool is only opened during the summer season. There is a nice playground with challenging play equipment for children.

Day at the beach or visiting San Sebastián

Some 5 km from the campsite you will find the Ondarreta beach, superbly located near the mountains. Many guests prefer to take the bus to the town of San Sebastián rather than negotiating the steep road by (electric) bicycle or on foot.