Campsite photos
Campsite photos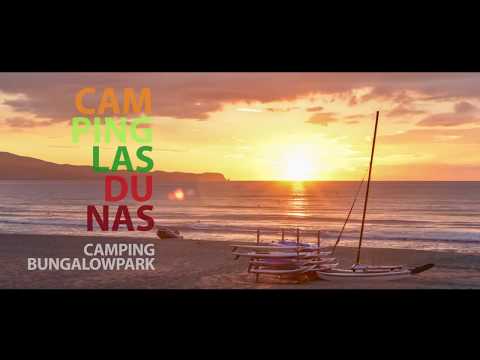 Campsite Las Dunas

Cat.1
General information
Campsite Las Dunas lies directly alongside a wide sandy beach in the picturesque Bay of Roses on the Spanish Costa Brava, the well-known coastal region in the north-east of Catalonia. The region is characterised by charming villages and towns, small bays, fine sandy beaches and -in the interior- by several nature reserves. Your camping holiday becomes even more enjoyable as a result of the Mediterranean climate.
Show more

Spacious campsite

Las Dunas is a modern, luxuriously laid-out campsite with vegetation offering shade and privacy. The spacious and level camping pitches on grass are sufficiently large for a caravan, awning and car (100m2). They are mostly surrounded by hedges.

The campsite also offers a wide choice of rental accommodation units, such as mobile homes and bungalows. In peak season, the campsite is mainly geared towards families with children and youngsters.

Safe swimming

The campsite has a beautiful swimming pool. Sun umbrellas offer ample shade here. The sandy beach stretching out over the whole width of the campsite is directly accessible from the campsite. Life guards are on duty near the pool and on the beach.

Shopping

In the camping shops you will find an extensive selection of goods. You can buy bread and pastries here as well as souvenirs, camping supplies, cosmetics, games, bijouterie, newspapers, magazines and books. In the boutique you can buy clothing and for the weekly shopping you can go to the large supermarket.

Spanish cuisine

In the restaurant you can enjoy the Spanish cuisine, prepared with regional products. In addition, on the campsite there are several stands for snacks and drinks and you can get snacks and pizzas from the takeaway restaurant.