Campsite photos
Campsite photos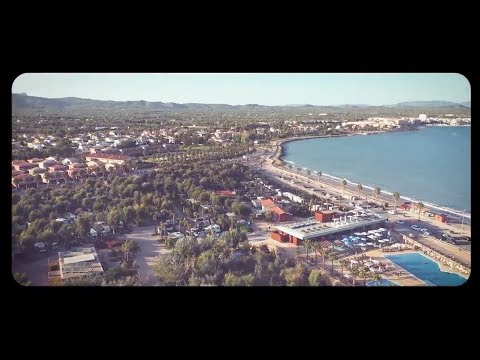 Camping Ampolla Playa

Cat.2
General information
Camping Ampolla Playa is situated in the north of the Ebro delta. The site borders the boulevard, which features a lovely beach. It is only a 15-minute walk to the fishing village of Ampolla, with its beautiful harbour. You can get there even faster by bike. The bike is also a great way of getting to know the wonderful nature of this coastal area. Anyone looking for the Spain of times gone by can take beautiful trips inland to the historical places on the Ebro.
Show more

Animal friendly, park-like site

The large, animal-friendly site makes a green and somewhat park-like impression. The camping pitches provide plenty of space and have a surface partly covered in grass. They can easily be reached via gravel roads. Here and there you will see colourful bushes and atmospheric palm trees.

Dishwashing outside

It is pleasing to see that facilities have been placed under a shaded roof at various locations so that you can enjoy the pleasant outdoor air while washing dishes.

Restaurant with lovely terrace

Anyone wanting to eat out can come to the campsite restaurant. This is where amazing meals are served. Outside, there is a terrace with bright flower boxes and a thatched roof. Enjoy the shade, ideal for a summer's day in Spain. The site features a simple shop with a limited range.

Palm trees and flamingos

The campsite is right by the boulevard. An easy walk or cycle ride to the town and harbour of L'Ampolla. Fans of short or longer trips are in the ideal place. The Ebro delta boasts very special flora and fauna. There are plenty of locations at which you can spot local birds such as flamingos.