Campsite photos
Campsite photos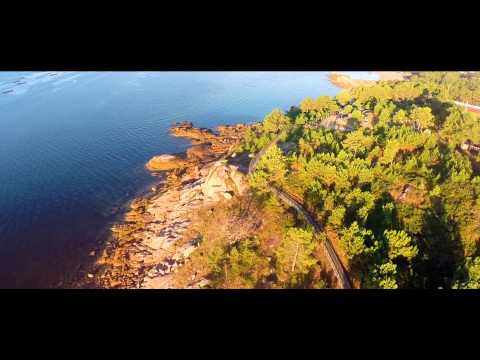 Campsite Ria de Arosa 2 (Rural)
General information
This beautiful and quiet camping site is situated in a relatively unknown, but magnificent nature area in north-western Spain. Galicia is being discovered by an increasing number of campers. Camping Ria de Arosa 2 (Rural) is situated in the green Barbanza peninsula and has everything you need for a very special camping holiday.
Show more

You are camping here in the Spanish countryside with a lot of space around you. Less than 10 km away you will find the most glorious beaches and an exceptional dune landscape. This area, slightly north of the charming fishing village of Ribeira, is eminently suitable for short and long walking trips. The world-famous pilgrimage destination Santiago de Compostela is less than an hour's drive away from the camping site.

Nice atmosphere

The camping site may be slightly isolated, but you can find everything you need on the grounds. Adjacent to the two swimming pools is a terrace which forms part of the Cascada restaurant, where they like to treat you to local dishes. It is a lovely spot to enjoy the calm and the view. Children will enjoy themselves in the playground, on the trampoline or on the back of a pony.

Towering dunes

The National Park Currubedo: this is a spot that warrants a visit from everyone in this region. Amidst the quiet sand looms a 15 m high dune up with a length of no less than a thousand metres. The beautiful beach can be accessed from the visitor's centre. There is also a wooden walkway which leads you past the most beautiful spots in this exceptional piece of nature.