Campsite photos
Campsite photos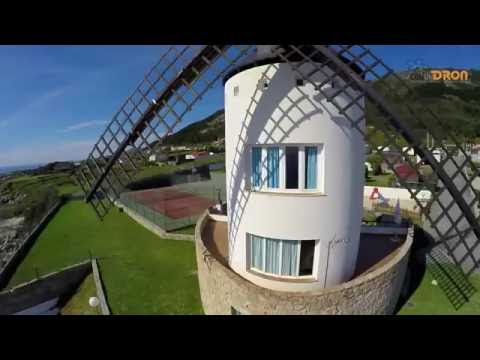 Campsite O Muiño

Cat.1
General information
Do you love camping by the sea? Then the campsite O Muiño is the perfect spot for you. Right on the water with the sound of the crashing waves and beautiful views of the cliff coast and Atlantic Ocean. With fresh and clean sanitation, a restaurant with great fish and meat dishes and its own swimming pool. And the bar, supermarket and the lovely atmosphere complete this campsite.
Show more

The numbered sites are not very large, but are sufficient for a pleasant stay. Water and electricity are nearby each site. You can park for free on the car park outside of the campsite.

Dining and shopping

The restaurant of O Muiño offers good meals, and the service is helpful and friendly. At the front there is a small terrace to linger on. The supermarket is located between the restaurant and reception. You'll find your daily needs there. At this site you will also find the large toilet building with enough showers and toilets for the number of guests. The building is in good condition. There is also a small toilet building at the beach, which can be reached via stairs from the campsite.

The rugged coast in this part of Spain is very rocky and not really suitable for swimming. No problem, just jump into the outdoor pool on the campsite, from where you have a great view of the cliffs and the sea.

Pilgrimage Route

A large number of the guests at O Muiño come from Spain. In addition, there are many German and Dutch families and walkers on their way to Santiago de Compostella.