Campsite photos
Campsite photos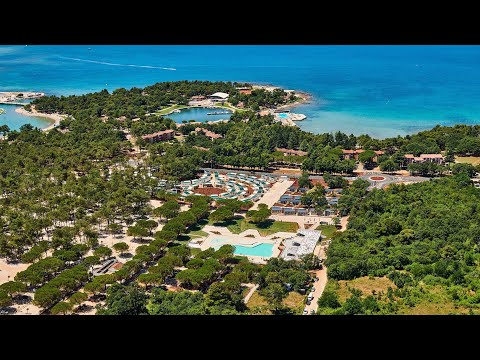 Camping Stella Maris

****
General information
The four-star campsite Stella Maris lies just across the border from Slovenia, in the westernmost point of Croatia. This large family campsite was fully renovated in 2018, which included the addition of a new, large outdoor swimming pool. The adjacent tennis park hosts the annual Croatian Open Umag, a famous tournament that attracts many visitors. A special train takes you to the city of Umag, two kilometres away.
Show more

Camping in pine forest

Campers choose their own pitch on this large site, even if they have made a reservation. The site is well maintained and organised, with gravel pitches along straight roads. The majority of the camping pitches are located in pine forest. The pitches are clearly marked and separated by newly planted vegetation. The pine trees offer little protection from the wind, but do provide shade. Modern, deluxe mobile homes are available for rent on a separate section of the campsite.

New swimming pool

At the edge of the campsite, there is a large swimming pool with a toddler pool. The pool is surrounded by a sunbathing deck with loungers, but you have to pay to use them. There is also a sunbathing lawn, where you can laze on the grass (no charge). The restaurant is close to the swimming pool. There is a bar and covered terrace, which offer a beautiful view of the swimming pool.

On foot to the beach

The campsite Stella Maris is roughly a 300-metre walk from the Adriatic coast. You can walk there directly by using a tunnel beneath the roadway. Stella Maris Beach is a rather narrow, sandy beach along a small bay. The water is clean and stays shallow for some distance, so it is really well suited for young children.