Campsite photos
Campsite photos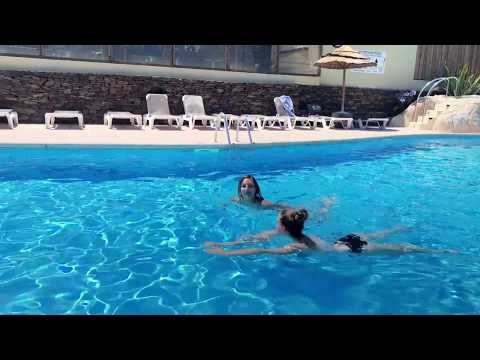 Camping Cros de Mouton

****
General information
Camping Cros de Mouton is a terraced campsite at high altitude with a panoramic view of the Mediterranean Sea. The campsite, consisting of eight terraces, is laid out against a hill overlooking the bay of Cavalaire-sur-Mer. You camp here on pitches which are surrounded by palm trees and oleanders. With a sizeable swimming pool, the Mediterranean within walking distance and lively Saint-Tropez only half an hour's drive away, this campsite has everything you could ask for.
Show more

Camping with a view

The pitches on Cros de Mouton are level, but the pathways between the various terraces are rather steep. The lower lying pitches are more spacious than higher up. However, you have the most beautiful view of the bay from the camping pitches at the top. The vegetation is kept well pruned, therefore you do not have to worry that your view will be obstructed.

A bit of a climb

If you are staying on one of the lower terraces, you're in for a bit of a climb. If you're not used to this, you will certainly get enough practice during your holiday. This is because it is quite a steep walk to the restaurant or swimming pool. Fortunately, each terrace is equipped with sanitary facilities.

Fun in the water for young and old

The swimming pools of the campsite have a superb view. Your little ones can amuse themselves for hours on end in the spacious toddler pool with its fun water play equipment, sprayers and a little house with a water slide in the centre of the pool. Both this pool and the large pool have plenty loungers around them.

At the large pool there is also a separate pool for children which is shallower. In addition, there are two whirlpools where you can enjoy the bubbles, whilst admiring the view of the bay below.