Campsite photos
Campsite photos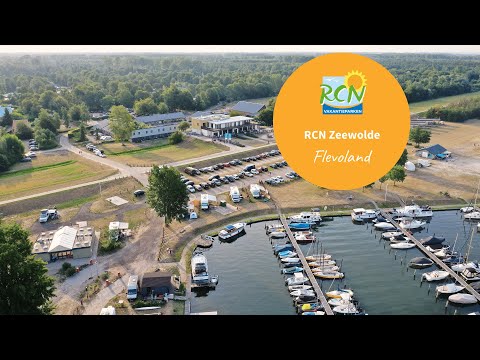 RCN Vakantiepark Zeewolde
General information
RCN Vakantiepark Zeewolde is situated in the Flevopolder. This campsite is sought-after by tourists because of its proximity to Wolderwijd, a large lake where water sports are very popular. However, the campsite itself also offers ample amusement for young and old with a swimming pool, playgrounds, entertainment, yoga lessons and sports fields (panna field, tennis court, table tennis table, pétanque court and volleyball field).
Show more

Camping by the water

The pitches look spacious and are mostly located at the edge of the forest. There are shaded pitches with trees and sunny pitches for sun lovers. The pitches by the water are the most beautiful, but are somewhat more compact and less demarcated than the other pitches. Rental accommodation is also available at Vakantiepark Zeewolde (bungalows, cottages and lodge tents).

Water fun galore

The little ones can splash around in the open in a colourfully designed shallow pool. Here are also a few slides and some play equipment. There is also a covered swimming pool. In summer you will, of course, look for the lake and the beach, a five minute walk from the camping fields.

Children can enjoy themselves in the playgrounds and sandboxes (with nice wooden play equipment). In bad weather the recreational area is a lovely retreat. Also fun: the petting zoo and the fossils field. No inspiration at the moment? If so, there is an entertainment programme for children and adults.

Supermarket and restaurant

The supermarket is well-stocked, not only with foodstuffs and beverages, but also non-food items (newspapers, cosmetics and toys). This allows you to whip up some tasty dishes to serve at the camping table. Not exactly a Cordon Bleu chef? Sit down at one of the restaurant tables (full menu) or go to the snack bar.