Campsite photos
Campsite photos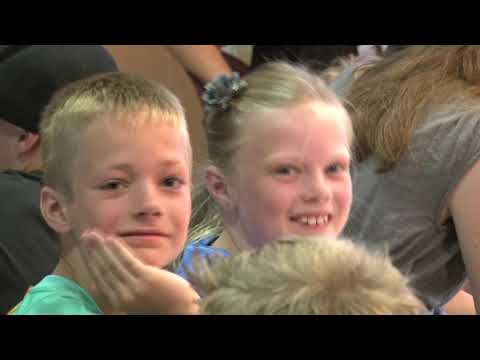 Recreatiepark De Paalberg
General information
Recreatiepark De Paalberg is in the north-west of Veluwe, close to Ermelo. It is one of the first campsites in the Netherlands. Already in 1915 there were campers coming to this part of Gelderland to enjoy the beautiful nature. Because the place is a great departure point for biking and hiking. There are paths going directly into the forest via the gates of the campsite. There are also numerous beautiful villages and towns nearby, such as Harderwijk or the smallest town in the Netherlands, Staverden.
Show more

Comfortable camping surrounded by nature

All pitches are very large. The difference between the standard pitches and the comfort pitches isn't the size, but the water supply to the comfort pitches. Several fields look out on a playground. Campers who value their privacy may choose a private pitch. There is also equipped accommodation that can be rented.

Swimming allowed

Those who like to swim have a wide choice on Recreatiepark De Paalberg. The covered pool has a nice slide and there is some colourful playground equipment in the toddler pool. There is also the heated outside pool, which is ideal for swimming laps. During the school holidays, there is inflatable equipment in the water for great water fun. There is also a children's pool outside, with a low slide. The campsite also has a whirlpool, a sauna, and a Turkish steam bath.
Campsite accepts ACSI Club ID
Popular amenities
Indoor swimming pool (heated)
Dog(s) in high season (on lead)