Campsite photos
Campsite photos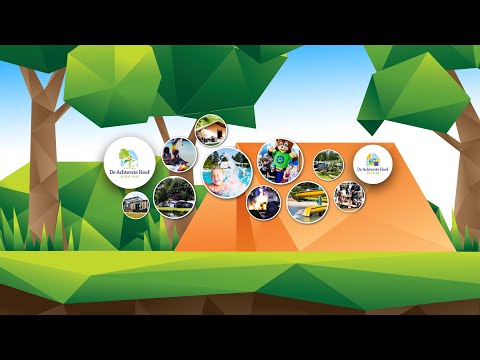 Recreatiepark De Achterste Hoef
General information
Recreatiepark De Achterste Hoef is located in the middle of the North Brabant nature area of The Campine; surrounded by trees, vast fields and a stone's throw from the village of Bladel. During a holiday here you combine the countryside with Brabant hospitality. The campsite is easily accessible from the A67. Furthermore, the campsite is almost at the Belgian border. You should certainly consider a day trip to Turnhout or Antwerp.
Show more

Something for everyone

Whether you like to camp with your own tent or caravan or whether you would prefer to rent a bungalow or tent, at Recreatiepark De Achterste Hoef there is something for everyone. The pitches are spaciously laid out and offer adequate shelter. There are also pitches with private toilet and washing facilities. The most beautiful pitches are perhaps the ones by the water, as you have a view over the recreational lake. Additionally, the campsite has a wide range of rental accommodation, from bungalows to safari tents and rugged hiking cabins.

Family campsite

Recreatiepark De Achterste Hoef is set up for family holidays, especially in the high season. There is plenty for children up to fourteen years to do and experience here. If you are pitched at this campsite there is a big chance you will be next to a family with children.

Swim indoors or outdoors

With both an indoor and an outdoor swimming pool and a large recreational lake, you will want for nothing at this campsite. The indoor pool offers a solution on rainy days. The outdoor pool has a slide. If you would prefer to feel beach sand between your toes then walk round the edge of the campsite to the recreational lake with playground equipment and a slide.