Campsite photos
Campsite photos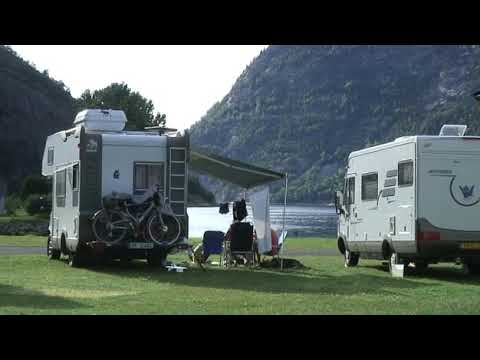 Lærdal Ferie og Fritidspark

****
General information
Campsite Lærdal is located in Laerdalsoyri, in the province Sogn og Fjordane. After a warm welcome (in Dutch, English, German, or Danish) at the front desk, you drive to the camping pitch, apartment, or bungalow. They can be booked with various comfort levels. Campers will be happy with the flat, grass-covered pitches surrounded by a few trees. There are pitches without and with some shadow.
Show more

Fjord at your feet

Campsite Lærdal has 100 touring pitches and 58 units of rental accommodation. Located directly on a sand beach and sunbathing area, it is the ideal place for lovers of nature and peace. You can spend undisturbed holidays on the camping pitches that are closest to the water.

The Sognefjord, the longest and deepest fjord in the country, is not only Valhalla for nature enthusiasts who enjoy the gorgeous views, but also for lovers of water sports. They can go on the water in a canoe or boat (both available for rent) and explore the surroundings, or go wild with windsurfing or water-skiing. The campsite is popular among Dutch people.

Fun for young and old

Even though the campsite is peaceful day and night, there is plenty to do. Children will spend hours playing on the playground or on the trampoline. There is also a leisure area, and you can play tennis or beach volleyball.

The main attraction of the campsite is the nearby Motorikpark, an activity park where the entire family can do lots of challenging things. Climbing, balancing, power training, riding a go-cart; everything is possible here.