Campsite photos
Campsite photos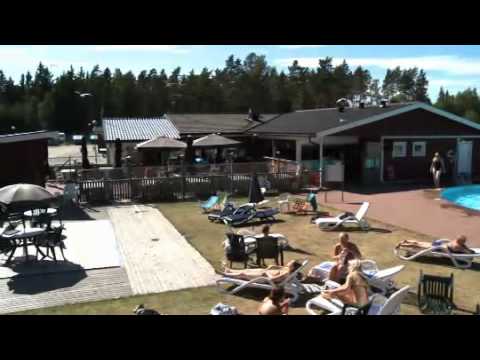 Mellerud Swe-Camp Vita Sandar

****
General information
Situated on the bank of the Vänern, Sweden's largest lake, not far from the village of Mellerud in Dalsland, you will find the sprawling Mellerud Swe-Camp Vita Sandar. Dalsland is known as 'Little Sweden' because many of the features of other parts of Sweden can be found here. It is one of the smallest regions with a very diverse landscape.
Show more

Swimming pool and indoor play area

Although swimming in the lake is possible all year round, when arriving you cannot fail to miss the magnificent swimming pool (270 m2) with (since 2017) dedicated children's section. There are children's playgrounds in several locations and there is also an indoor play area. Furthermore, there is a very large multifunctional sports field, also suitable for football.

Eating at the campsite

Vita Sandar is not far from the village of Mellerud, where you will find several supermarkets and shops. Yet, it is also convenient not having to leave the camping grounds for basic groceries and to find your daily supply of fresh rolls at the shop. The 'Servering' as the restaurant at the campsite is referred to, has a small, but practical menu including pizzas and healthy salads. Frequently in the evenings, there is an 'allsång', the Swedish variant of karaoke, where you can just sing along. There are also actual karaoke and pub quiz evenings.

Ospreys

Using the campsite as a base, you can venture on long hiking and cycling trips in the region on marked trails. The area is rich in birdlife, especially in spring and autumn, but you can also observe rare species in summer, such as ospreys who come here to hunt for fish along the banks of the Vänern.