Campsite photos
Campsite photos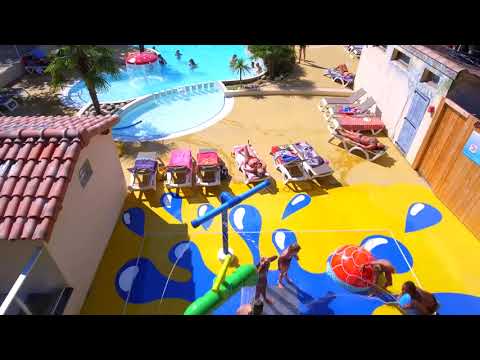 Camping de Laborie

***
General information
Camping de Laborie is a well-kept, wooded campsite on the east bank of the Ardèche River. Here you will find the imposing, natural 'arch bridge' Pont d'Arc and the Route des Gorges, a spectacular boating route through a rocky part of the river. In addition to enjoying nature, you can taste the local atmosphere in towns such as Ruoms and Vallon-Pont-d'Arc.
Show more

Spacious, demarcated pitches

The camping pitches are situated on fields along surfaced avenues. In some places they are demarcated with hedges, in others with trees. The pitches are spacious to very spacious and have a rocky surface. Generally, the trees provide ample shade, but some pitches have more sun.

Modern rental mobile homes, small wooden bungalows and tents with a fixed bottom are also available on the campsite. Everything looks spick and span. The sanitary facilities are meticulously clean and are housed in a centrally located, vibrantly decorated building. There are sanitary facilities for the disabled.

Great swimming facilities

Apart from a nice swimming pool, there is a children's pool and a heated water fun park for the children. There is a playground near the swimming pool. The pool is surrounded by loungers, ready to welcome sun lovers. Slightly older children will also enjoy playing in the river. The river bank is directly accessible from the campsite by way of a shortcut. Ideal for paddling, canoeing and fishing.

Fresh bread and pizzas

There is a snack bar on the campsite that also serves pizzas. You can buy basic foodstuffs including fresh bread in a small shop. For a larger assortment you have to go to Pradons or Ruoms.