Campsite photos
Campsite photos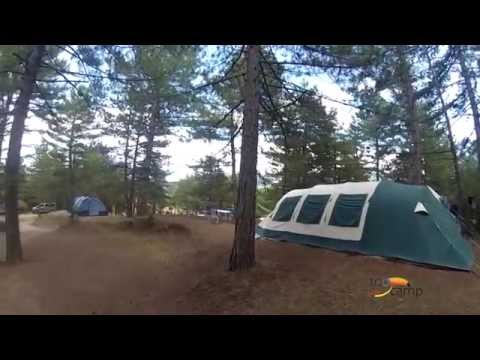 Pausado Camping Domaine du Couriou

****
General information
Domaine du Couriu is located in the Drôme and has a beautiful view. The campground is located in an environment with varied landscapes, such as high mountains, lavender fields and Provençal villages.
Show more

You can hike a few hills on this terraced campground. This starts right when you walk through the entrance to the reception. At the reception, you'll find a bar, restaurant and terrace. The campground looks well maintained, with spacious camping pitches. A Dutch couple recently took over the campground. They will give you a warm welcome. You'll find quite a few hire tents of a travel organisation among the tents and caravans.

View of the mountains

The campground has spacious pitches with a view of the mountains. You can choose from various sites, with more and less shade. Here, you are camping in an international community. In the high season, there are many families with children, in the low season mostly seniors.

One of the largest in the surrounding area

The swimming pools are located on the lower level of the campground and are some of the largest in the area, with slides. You swim in the sun with a fantastic view of the mountains. In the summer season, the activities are focused on the children.

Well-maintained restaurant

There is a shop on the campground with the necessities. For larger shops, drive to Die (with a weekly Provençal market). The restaurant with bar is well maintained and is located in the same building as the reception. You look out over the swimming pools and the surroundings. There are multiple nice sanitation blocks, distributed throughout the campground.