Campsite photos
Campsite photos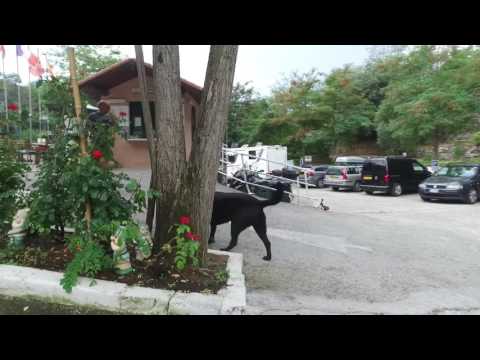 Campsite Villaggio Turistico Arenella
General information
Camping Villaggio Turistico Arenella is situated on the Riviera di Levante, near the coastal resort of Deiva Marine in the Ligura region. This well maintained camping site has terraces on part of the grounds. The camping site is surrounded by green hills and slightly inland, some 2 km from the centre of Deiva Marina and not far from the magnificent Cinque Terre hiking area (UNESCO World Heritage Site). The camping site caters predominantly for tourists who want to walk along the coast.
Show more

In addition to the pitches for tents, caravans and camper vans, Aranella also rents out four-person bungalows as well as a four-person and a six-person apartment. It needs to be pointed out that the pitches are a bit compact, which is often the case in Liguria.

Dining with a view

There is no swimming pool or camping shop on the grounds. This does not pose a problem: you can swim in the sea (2 km) and do your shopping in Deiva Marina, where you will find a supermarket. The camping site has a modest restaurant. This is located on a slight elevation and offers a nice view of the camping site and the surroundings.

For walkers

The focus of the camping site is clearly on walkers. In addition to the aforementioned Cinque Terre, there are also ample opportunities for the active camping guest in the direct vicinity of Deiva Marina. A really convenient service is the free shuttle bus between the camping site and the train station of Deiva Marina. This is definitely a bonus, as the Riviera di Levante – and especially the Cinque Terre - is best explored by train.
Campsite accepts ACSI Club ID
Popular amenities
Dog(s) in high season (on lead)
ACSI Club ID is accepted as an identity document