Campsite photos
Campsite photos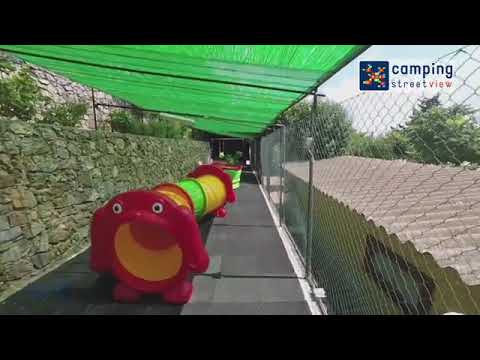 Camping Park Mara

**
General information
Camping Park Mara is located in the village of Borgio Verezzi in the province of Savona, in Liguria. Borgio Verezzi is located on the Riviera di Ponente, halfway between the cities of Albenga and Savona. Park Mara is located a bit inland, a terraced campground within walking distance from the sea. Note: the road to the campground is very steep!
Show more

Camping against the side of a mountain with sea view

Camping Park Mara is located on the side of a mountain. This terraced campground is less suitable for large caravans or campers, due to the steep road leading up to it. The first thing you will notice is the brand new reception building, which even has a lift and a beautiful view of the sea and the mountains. In addition to the sites for tents, caravans and campers, there are rental accommodations in the form of mobile homes and bungalows (with or without toilet).

The campground has a small swimming pool and a playground. In the high season, there are activities for the children and adults, including music and theatre. The beach is within walking distance (400 metres, 10 minutes walking) and in the high season, a free shuttle bus runs to it (except for in the weekend). There is a bar and a shop for the most necessary items in the new reception building.

In the area

Borgio Verrezi is made up of two parts. Borgio is on the coast, but the old town Verezzi, which is on the list of "the most beautiful villages in Italy", lies further inland. Near the centre (within walking distance) you'll find the Grotte Valdemino, stalactite caves with the most fantastic colours. There are many places to rock climb in the area surrounding Borio Verrezo.