Campsite photos
Campsite photos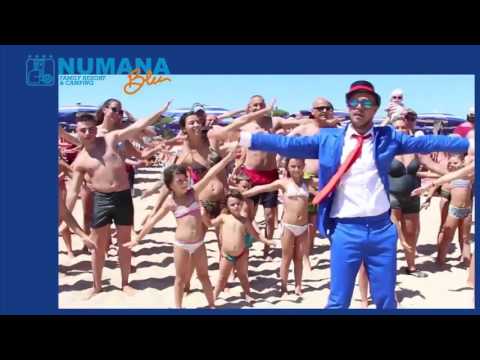 Camping Village Numana Blu

****
General information
Camping Village Numano Blu is located in the region of Le Marche, nearly right on the Adriatic coast. The region is known for its unique combination of beach, hills, forests and culture. You can dive into the tourism on the beaches, but also have endless enjoyment of the natural areas and Italian villages.
Show more

Nice and modern

On the way to your accommodation you'll already have a good picture of the modern campground. You'll drive along well maintained roads along the sports fields and pass the swimming pool before you arrive at the campsites. These are well maintained and offer plenty of shade to escape the sun now and then.

Sport and play paradise

The camping is a sport and play paradise for the entire family. With four different sports courts (football, basketball, tennis and volleyball), a playground and a fitness area, there is always the option to be active. There is also always the activities team that will take you for a number of activities on the campground or on the beach. Even your dog won't be bored here, because there is a separate dog play area and dog agility training is offered.

Cooling down

Want to cool off after sports and play? To cool down, jump in the large and modern swimming pool and dry off in the sun on one of the sunbathing lounges. The nice swimming pool also has multiple whirlpools and there is a separate kiddy pool. Rather swim in the lake? Walk from the campground (300 metres) to the private beach and take a dive into the Adriatic Sea.