Campsite photos
Campsite photos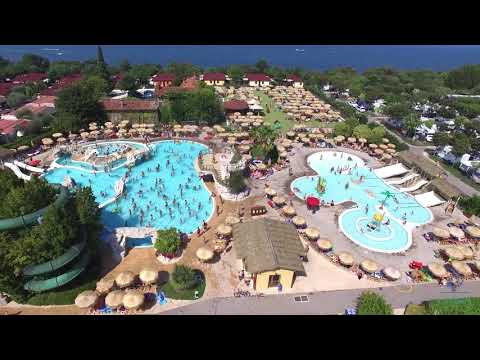 In the north of Italy you will find Camping Piani di Clodia: a relaxing family camping site. You can camp here in style and enjoy Lake Garda, the many swimming pools and all sports facilities. Daily groceries and sumptuous meals are available on the camping site. This holiday park on Lake Garda is centrally located, fairly close to cities as Verona, Milan and Venice. Furthermore, the camping site is easy to reach; it is only a 10-minute drive off the freeway.
Show more

Fun in the water

Slides, waterfalls, bubble baths. Seven swimming pools! Water fun galore at Camping Piani di Clodia. In addition, there is the beach on Lake Garda for swimming and sunbathing.

On the move

Camping Piani di Clodia offers many possibilities to enjoy yourself during your holiday. You can choose between a game of tennis, soccer, (beach) volleyball or basket ball, but you can also beat your neighbours at a game of table tennis. Fitness lessons are also offered to sports fans, so that you stay fit during the holidays.
The entertainment team organises activities for young and old, both during the day and at night. Children will enjoy themselves with sports and craft activities or take the spotlight during one of the evening performances.

Hospitality for dogs

Dogs are very welcome on Camping Piani di Clodia. There is a special dog shower, a dog track and there are special pitches reserved for campers with a dog. This way you don't have to miss your faithful four-legged friend during your camping holiday!