Campsite photos
Campsite photos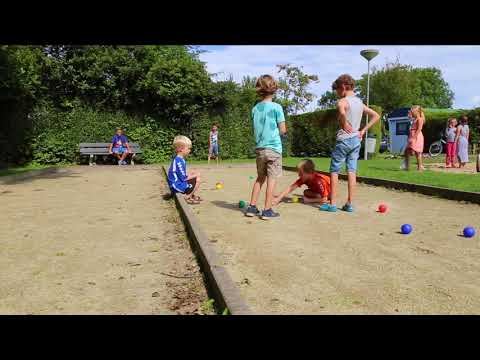 Ardoer camping Zonneweelde
General information
Close to the coast (800 m), enabling you to explore Zealand and part of Belgium, you will find the quiet camping site Zonneweelde. You camp here on sheltered pitches with ample privacy or in one of the unique rental accommodation units. With an extensive entertainment programme for young children and teenagers, as well as the interesting, sometimes rugged surrounding nature, there is plenty to do for young and old during the holidays.
Show more

It is situated near the village of Nieuwvliet, also popularly referred to as Sinte Pier, after one of earliest medieval settlements in this area: the Fiefdom of St. Peter. It is a nice base for trips to, for instance, Breskens or to Belgian coastal resorts like Knokke.

Large water playground and indoor playground

The campsite is very popular among children, also because of the 250 m2 indoor playground, the outdoor swimming pool and the water playground. With a slide, climbing tower, sprayers and a water playground in the sand to build dams and canals, children can enjoy themselves for hours at a time. In July and August, the swimming pool is open each day in low season it depends on the weather.

Camping site Zonneweelde is also a very good base for a beach holiday. Some 800 metres from the camping site you will find the Nieuwvliet beach and a bit further along lies the Groede beach, hailed as one of the cleanest beaches in the Netherlands. The white sandy beaches are wide and have a beautiful natural dune area. In peak season lifeguards are in attendance on the main beach of Nieuwvliet and the beach is cleaned on a daily basis.