Campsite photos
Campsite photos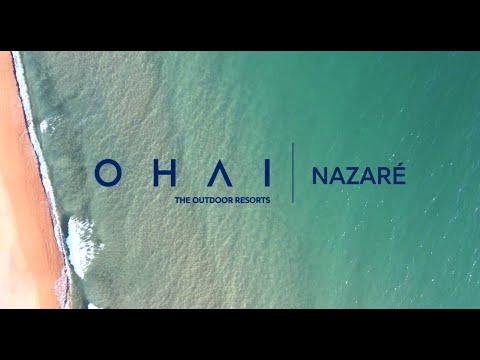 Ohai Nazaré Outdoor Resort

***
General information
Not far from the Portugues Costa de Prata, the "Silver Coast", lies Ohai Nazaré outdoor resort. This campsite is less than three kilometres from the broad beaches of the charming coastal town of Nazaré. It is located in the middle of a spruce forest. These forests are typical of the region, which has yet to be discovered by throngs of tourists.
Show more

Terrace camping in the woods

The pitches, which are scattered between the spruce trees, are at different heights. This makes the campsite appear as if it is terraced. The pitches have been evened out well, so it is not all that difficult to get your camping equipment to sit level. The campsite also features a fair number of bungalows, apartments and lightweight tents for use.

Aquatic fun in the swimming pool and the sea

On the campsite, you can take a dip in the swimming pool, which is heated by the sun. Want to spend the entire day out on the water? In that case, the Atlantic Ocean is your answer here. Along the coastline, from Peniche to Figueira da Foz, are the most beautiful beaches.

The beaches in Nazaré are the closest to the campsite. These tend to be a bit more tourist-oriented than elsewhere along the coast, they also happen to be very wide. There is plenty of room for everyone. Nazaré is a true paradise for surfers and wind surfers.

An active holiday

You can burn off your energy on more than just big waves. On the campsite, you can choose from the basketball court, football field, the fitness area or the squash tennis court to wear yourself out.